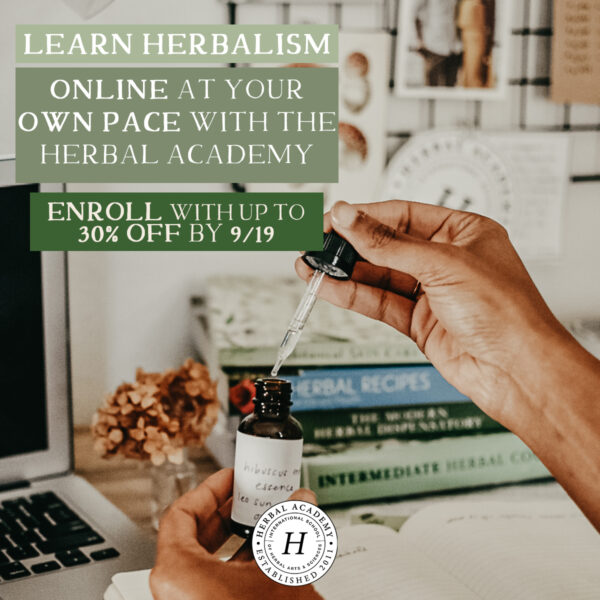 As we head into the tail end of the season, are you rushing to fill up the last summer days with bustling activity or are you already embracing a slower pace in preparation for the seasonal shift soon ahead? Whichever camp you find yourself in, I think you'll love this announcement!
Our friends at the Herbal Academy have just launched their annual Back to School Sale with up to 30% off all herbal courses! Explore savings on Foundational Programs, Path Packages, and Herbal Short Courses through Sunday, September 19th here: Back to School Sale
Nothing could be better than more plant minded folk on this earth who endeavor to deepen their relationship with plants, no matter the exact journey. Discover your own herbal path and join over 100,000 herbalists and counting in Herbal Academy programs during the Back to School Sale!
I have my eye on a couple of course options for myself, there's always something more to learn in the herbal world.

Hope to see you there!
Herbal Blessings,
Catherine