For those who are considering furthering their herbal education,
Herbal Academy
is having a sale to celebrate Herbalist Day! Click below to receive 15% off their courses.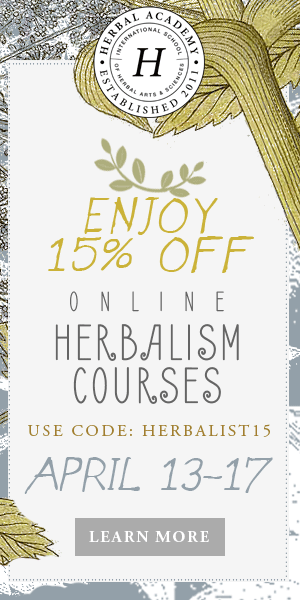 *affiliate link in this post. If you make a purchase after clicking one of these links, I earn a commission which allows me to buy more herbs for the stillroom!